Find current and upcoming available apartments for rent.
SRE Apartments Availability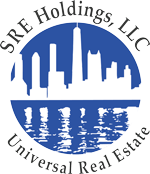 Thank you for your interest in renting from SRE! As our communities are in high demand, we recommend you get on our exclusive waitlist if you're eager to call SRE home. We will notify you first when we publish our next available apartment!
All Available Styles
Availabilities
There are 40 apartment homes available.
Floor Plan Image
Community Name
Address
Apt #
Bed
Bath
Sq Ft
Rent
Available Date
Virtual Tour
Apply Now
Sheridan Square
550 Sheridan Square
109-
1 Bed
1 Bath
1,037
$3,200
11/01/2023

Virtual Tour
Coming Soon!

Apply Now
Sheridan Square
550 Sheridan Square
205
1 Bed
1 Bath
860
$2,800
11/01/2023

Virtual Tour
Coming Soon!

Apply Now
Sheridan Square
550 Sheridan Square
305
1 Bed
1 Bath
860
$2,900
11/01/2023

Virtual Tour
Coming Soon!

Apply Now
Sheridan Square
550 Sheridan Square
405
1 Bed
1 Bath
860
$2,900
11/01/2023

Virtual Tour
Coming Soon!

Apply Now
Sheridan Square
550 Sheridan Square
505
1 Bed
1 Bath
860
$3,000
11/01/2023

Virtual Tour
Coming Soon!

Apply Now
Sheridan Square
550 Sheridan Square
111
1 Bed
1 Bath
894
$2,500
11/01/2023

Virtual Tour
Coming Soon!

Apply Now
Sheridan Square
550 Sheridan Square
108
1 Bed
1 Bath
996
$3,000
11/01/2023

Virtual Tour
Coming Soon!

Apply Now
Sheridan Square
550 Sheridan Square
110
2 Bed
1 Bath
1,232
$3,800
11/01/2023

Virtual Tour
Coming Soon!

Apply Now
Sheridan Square
550 Sheridan Square
302
2 Bed
2 Bath
1,190
$4,800
11/01/2023

Virtual Tour
Coming Soon!

Apply Now
Sheridan Square
550 Sheridan Square
402
2 Bed
2 Bath
1,190
$4,800
11/01/2023

Virtual Tour
Coming Soon!

Apply Now
Sheridan Square
550 Sheridan Square
502
2 Bed
2 Bath
1,190
$4,900
11/01/2023

Virtual Tour
Coming Soon!

Apply Now
Sheridan Square
550 Sheridan Square
203
2 Bed
2 Bath
1,210
$4,100
11/01/2023

Virtual Tour
Coming Soon!

Apply Now
Sheridan Square
550 Sheridan Square
303
2 Bed
2 Bath
1,210
$4,200
11/01/2023

Virtual Tour
Coming Soon!

Apply Now
Sheridan Square
550 Sheridan Square
403
2 Bed
2 Bath
1,210
$4,300
11/01/2023

Virtual Tour
Coming Soon!

Apply Now
Sheridan Square
550 Sheridan Square
503
2 Bed
2 Bath
1,210
$4,400
11/01/2023

Virtual Tour
Coming Soon!

Apply Now
Sheridan Square
550 Sheridan Square
304
2 Bed
2 Bath
1,230
$5,000
11/01/2023

Virtual Tour
Coming Soon!

Apply Now
Sheridan Square
550 Sheridan Square
404
2 Bed
2 Bath
1,230
$5,000
11/01/2023

Virtual Tour
Coming Soon!

Apply Now
Sheridan Square
550 Sheridan Square
504
2 Bed
2 Bath
1,230
$5,100
11/01/2023

Virtual Tour
Coming Soon!

Apply Now
Sheridan Square
550 Sheridan Square
204
2 Bed
2 Bath
1,230
$5,200
11/01/2023

Virtual Tour
Coming Soon!

Apply Now
Sheridan Square
550 Sheridan Square
206
2 Bed
2 Bath
1,290
$4,000
11/01/2023

Virtual Tour
Coming Soon!

Apply Now
Sheridan Square
550 Sheridan Square
306
2 Bed
2 Bath
1,290
$4,100
11/01/2023

Virtual Tour
Coming Soon!

Apply Now
Sheridan Square
550 Sheridan Square
406
2 Bed
2 Bath
1,290
$4,100
11/01/2023

Virtual Tour
Coming Soon!

Apply Now
Sheridan Square
550 Sheridan Square
506
2 Bed
2 Bath
1,290
$4,200
11/01/2023

Virtual Tour
Coming Soon!

Apply Now
Sheridan Square
550 Sheridan Square
102
2 Bed
2 Bath
1,304
$4,000
11/01/2023

Virtual Tour
Coming Soon!

Apply Now
Sheridan Square
550 Sheridan Square
104
2 Bed
2 Bath
1,352
$4,900
11/01/2023

Virtual Tour
Coming Soon!

Apply Now
Sheridan Square
550 Sheridan Square
207
3 Bed
2 Bath
1,440
$5,200
11/01/2023

Virtual Tour
Coming Soon!

Apply Now
Sheridan Square
550 Sheridan Square
407
3 Bed
2 Bath
1,440
$5,300
11/01/2023

Virtual Tour
Coming Soon!

Apply Now
Sheridan Square
550 Sheridan Square
307
3 Bed
2 Bath
1,440
$5,300
11/01/2023

Virtual Tour
Coming Soon!

Apply Now
Sheridan Square
550 Sheridan Square
507
3 Bed
2 Bath
1,440
$5,400
11/01/2023

Virtual Tour
Coming Soon!

Apply Now
Sheridan Square
550 Sheridan Square
301
3 Bed
2 Bath
1,490
$5,800
11/01/2023

Virtual Tour
Coming Soon!

Apply Now
Sheridan Square
550 Sheridan Square
401
3 Bed
2 Bath
1,490
$5,900
11/01/2023

Virtual Tour
Coming Soon!

Apply Now
Sheridan Square
550 Sheridan Square
501
3 Bed
2 Bath
1,490
$6,100
11/01/2023

Virtual Tour
Coming Soon!

Apply Now
Sheridan Square
550 Sheridan Square
101
3 Bed
2 Bath
1,544
$5,100
11/01/2023

Virtual Tour
Coming Soon!

Apply Now
Sheridan Square
550 Sheridan Square
201
3 Bed
2 Bath
1,544
$5,800
11/01/2023

Virtual Tour
Coming Soon!

Apply Now
Sheridan Square
550 Sheridan Square
107
3 Bed
2 Bath
1,546
$5,200
11/01/2023

Virtual Tour
Coming Soon!

Apply Now
Vantage On The Park
916 E State Street
518
1 Bed
1 Bath
550
$1,450
11/06/2023
Virtual Tour
Apply Now
Vantage On The Park
916 E State Street
205
1 Bed
1 Bath
690
$1,600
10/05/2023

Virtual Tour
Coming Soon!

Apply Now
Vantage On The Park
916 E State Street
410
1 Bed
1 Bath
690
$1,650
10/05/2023

Virtual Tour
Coming Soon!

Apply Now
Vantage On The Park
916 E State Street
515
1 Bed
1 Bath
775
$1,575
Available Now

Virtual Tour
Coming Soon!

Apply Now
Vantage On The Park
916 E State Street
307
Studio
1 Bath
550
$1,400
11/06/2023
Virtual Tour
Apply Now
Don't see what you are looking for? Get on the list