It has been said that Chicago is a city of neighborhoods. In fact, there are 77 official neighborhoods in Chicago. Those neighborhoods surround the downtown area of the city and offer their own unique personalities and styles.
Downtown is where the business district of Chicago resides. You can find city hall, retail establishments, restaurants, hotels, theaters, and museums in downtown Chicago. Due to the central location of Chicago's business district, you can easily commute into the area from the neighborhoods via highways and public transportation.
Locals refer to Chicago's downtown as 'The Loop'. The name is in reference to the CTA train tracks that 'loop' around downtown and have become the defining marker of Chicago's business district. Most locals live in a Chicago neighborhood and take the train into the Loop for work or to visit cultural attractions.
Over the years developers have been busy turning commercial property near downtown into residential apartment buildings. This has made the neighborhoods that surround the Loop a desirable area to live.
Are you interested in moving to one of the neighborhoods near downtown Chicago? Then we've got you covered because we are profiling four of the best neighborhoods for families, professionals, seniors, and nightlife near downtown.
Top neighborhoods in Chicago
At every stage of life, we value different things. This means the top neighborhood in Chicago will depend upon what you are looking for at this given point in time. We've got all the information you need to find the best neighborhood in Chicago for whatever stage of life you currently find yourself in.
Let's explore the best neighborhoods near downtown Chicago for families, professionals, seniors, and nightlife.
Top neighborhood in Chicago for families
Greektown is a family-friendly neighborhood near downtown Chicago. In the 1890s the Greek population grew rapidly in this area after the Jane Addams Hull House was founded. The Hull House became a meeting point for the Greek population within Chicago at that time. This is how the neighborhood earned the Greektown moniker.
These days Greektown is home to a variety of Greek restaurants and businesses. There is a Greek cultural museum and an annual festival and parade in the neighborhood. You will find Greektown located along Halsted Street, just West of the Kennedy Expressway. This neighborhood is known for its quiet with tree-lined streets and is a short walk to some major Chicago landmarks.
Greektown is great for families because there are a number of quality school options in the neighborhood. You will also enjoy playgrounds such as Mary Bartleme Park in the area. There are several kid-friendly restaurants near Greektown. Not to mention a variety of date night options for parents.
Top neighborhood in Chicago for professionals
Fulton Market is a neighborhood near downtown Chicago that attracts professionals. The area is named after Robert Fulton, an engineer who is credited with inventing the steamboat. Once upon a time, Fulton Market was known as the industrial meatpacking district of Chicago. Today the area has morphed into a tech industry hub and home to popular hotels, bars, restaurants, and retail.
Professionals enjoy Fulton Market for its proximity to downtown offices and nightlife. Though, Fulton Market has plenty of its own dining and entertainment options. Take a stroll down Randolph Street, also known as Restaurant Row, and you will find a number of the trendy spots in the Fulton Market neighborhood. This neighborhood is also bike-friendly and has plenty of public transit stops making it easy to hop around the city.
Top neighborhood in Chicago for seniors
Streeterville is a neighborhood near downtown Chicago that is ideal for seniors. The Streeterville neighborhood is located just north of the Magnificent Mile. This area is named after George Streeter, an infamous real estate schemer. Today Streeterville is known for the neighborhood's hotels, restaurants, residential high rises, medical facilities, and cultural venues.
The location of Streeterville makes for a short walk to the lakefront and Navy Pier. When you live in Streeterville you are also close to luxury shopping on Michigan Avenue and fine dining restaurants. This is a vibrant neighborhood with a lot of foot traffic and access to public transportation.
Active seniors often retire in the neighborhood because the area is easily accessible. Streeterville is the best neighborhood in Chicago for seniors who enjoy the hustle and bustle of city life. Want to hear the summer concert series at Millennium Park? You are a short walk away from the park of your home in Streeterville. Interested in trying the latest food trend? You are in luck because Streeterville is next to many of Chicago's world-renowned restaurants.
Top neighborhood in Chicago for nightlife
The South Loop is a neighborhood near downtown Chicago that offers a thriving nightlife scene. The South Loop was once home to Chicago's vice district. As recently as the 1970s, locals thought of the South Loop as the City's Skid Row. Back then you could find inexpensive residential hotels, brothels, bars, and burlesque theaters in the South Loop.
Times have changed and now the South Loop is a destination for celebrated bars and restaurants. Currently, the South Loop is the trendy spot for new residential development. Builders have taken over the area's vacant lots and construction of condominiums and lofts in the neighborhood is on the rise in recent years.
What makes the South Loop's nightlife superior to other areas near downtown Chicago? First of all, you will find Grant Park in the South Loop which is famous for its huge outdoor summer festivals, concerts, and events. Perhaps you are looking for a fine dining option? Well, the South Loop has highly regarded restaurants like Acadia or Cafe Bionda. You can also catch a movie at the giant ShowPlace ICON theater and in the South Loop.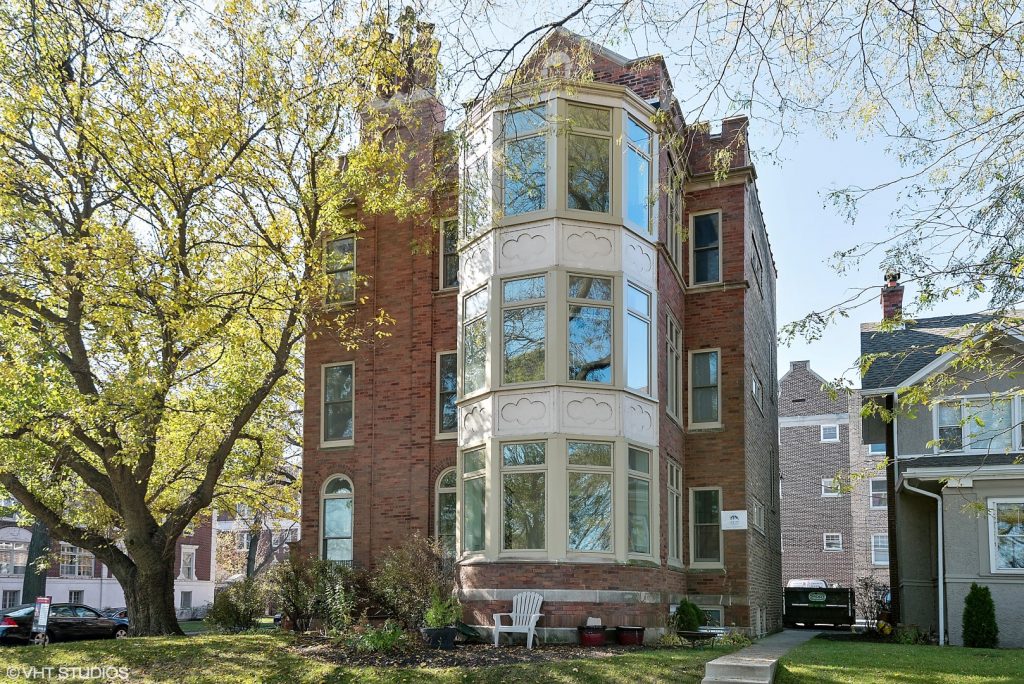 Best neighborhood in Chicago
Are you looking to move to a neighborhood near downtown Chicago? Find the best neighborhood in Chicago for your next apartment with SRE Holdings. We have a number of available units in the city of Chicago. We make finding an apartment in Chicago a fun and easy experience.